Congratulations on your decision to become a first-time homebuyer! You're pursuing the American Dream.
We can help you achieve your dream. That's why we've developed this unique, comprehensive first-time homebuyer class.
On top of that, we made it FREE!
So now you don't have an excuse for not doing it.
There are so many factors to consider. The purchasing procedures are both long and complicated. You'll need to understand the contracts you'll be signing. Learn the laws you'll need to know regarding property ownership and HOA requirements. You need expertise in mortgages, financial assistance programs, and budgeting. You need to be able to evaluate the professionals you will have to rely on.

With a load of information to read and tasks to complete, it is common for people to miss details, get confused or frustrated, and sometimes discouraged by the very lengthy and complex process. In a 2017 survey by NeighborWorks, approximately 74 percent of adults said they strongly or somewhat agree "the homebuying process is complicated," up from 67 percent in 2016* and 70 percent in 2015*.
It's so complex that clients frequently indicate their desire to have taken the class earlier:
"I wish I had taken this course prior to starting my search for a home. Many of my questions were answered. I would of been much more informed and patient. Great class!"
D. Voss, Puyallup, WA
"In my opinion, this course should be offered before even looking at houses."
C. Schulman, Milford, OH
"I really liked the course and I wish I took it at the very beginning of my journey to homeownership."
A. Degtereva, Charlotte, NC
This is why we have created the perfect first-time homebuyers class that will guide you through the process.
What to expect from our free first-time homebuyers class.
As you consider the property, the legal documents, the loan required to purchase the house, and every other aspect required to make a reliable purchase, this class simplifies all of this and provides a direct and organized guide to help you pursue the buying process. You can expect nothing less than the best advice from leading professionals. In fact, the first-time buyers class meets every requirement needed for an effective educational, skill development, and detailing needed action steps–and while doing so, it builds your personalized action plan as you progress through the course!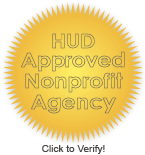 1. Meets all HUD Homebuyer Education Requirements in all states nationwide.
This course has all the same content that first-time homebuyers pay for when they need a certificate–no shortcuts here. As a HUD-approved agency and homebuyer education provider, we follow HUD's Homebuyer Education standards and requirements. This helps to assure the students of our class will gain a thorough understanding of the aspects of purchasing a home.
2. Additionally, this course meets the standards of NISHEC (National Industry Standards for Homeownership Education and Counseling). These standards extend HUD's guidelines for quality homeownership and counseling services. They guide practitioners and organizations to serve families and communities with consistent service and professional excellence.
Your new home is likely the largest investment you will ever make. Your home and your future are worth the added security of such standards.
3. The class content reflects extensive knowledge and experience. We have advised and advocated for 176,000+ homeowners over the past 18 years. Our advisors' average length of service exceeds 10 years. Each advisor has been trained and independently certified. Each has worked with thousands of clients.
4. The class was designed and implemented by adult learning professionals, some with more than 20 years of experience. The pedagogical methods employed are designed to inform, reinforce, and enhance recall.
5. We created a special training environment not only to teach but to capture and analyze your input. Using the data, we can tailor personalized recommendations. It also produces a customized action plan based on your input and the analysis. It is yours to keep.
6. Available online for 24 hours a day, 7 days a week –
One of the biggest advantages when applying for this online class is its availability. The first-time homebuyer class is available for all hours of the day, every day of the week. This means that you can choose a convenient time for yourself. And not just that; You do not have to worry about any interruptions as you also have the option to pause the course, and come back to it at any other time.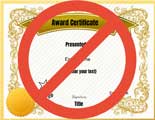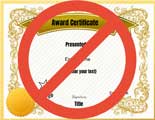 7. There is no certificate of completion issued with the free course. However, if you need a certificate later, you can obtain it at that time ????. Following a review of your course input, an interview with one of our advisors, and the payment of our standard fee $65 (the lowest in the country). If you know you need a certificate now or soon, we encourage you to take the paid version of the course.
8. It's all about the Benjamins… there are incentives to obtain the certificate later. Many lenders now offer a $500 credit for the completion of a HUD-approved agency homebuyer class. You can actually profit from taking the course! Not all lenders offer this, so shop carefully–it's free money!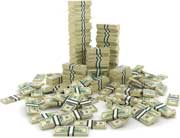 9. Another advantage of the Certificate is it valid for most Bond, Grant, and Down Payment Programs. You may not realize that there are numerous first-time homebuyer programs that offer financial assistance, and you may be eligible for various types of assistance. Many states and cities offer down payment assistance. Many states also offer bond programs, where you can obtain lower interest rates on your mortgage under the specified circumstances. The homebuyer class provides the guides to identifying these options for your home purchase.

10. The Certificate meets most Lender Requirements – Many lenders actually require a first-time homebuyer class to obtain loans with some financing options.
11. Also, the certificate is valid for nearly all Mortgage Insurance requirements, as FHA loans and private mortgage insurance typically require a certificate as well. What's mortgage insurance? You'll learn that too.
12. While the course exceeds any set of standards, it doesn't teach you everything. There are simply too many variables, options, and circumstances. After you complete the class, you have the option of engaging our experienced advisors in one of the personal Homebuyer Coach programs that provide you with the ultimate in first-time homebuyer services.
"The course really took time to break everything down step by step. I appreciated that."
M. Koehler Eaton, CO.
"I liked how detailed each module was. I learned a lot of new things about home loans. I also loved the spending advice."
B. Oliver. Santee, CA.
"Awesome!! Things I really had no clue about. Great experience. Thanks!"
S. White, Charlotte, NC.
"I liked how each video broke down each subject."
Kierra Simpson Jacksonville, FL.
"The explanations of each phase of the course were clear and concise. Websites and telephone #'s for credit and organizations was helpful."
John Britt Marietta, GA.
Avoiding common first-time homebuyer mistakes with this class.
The class is designed to assure your successful home buying success. Sure-fire training that you will help you avoid any of the following common first-time buyer mistakes when purchasing your new home. The initial decision to buy a house is exciting. But the reality hits when you realize just how vulnerable you and your plans are to substantially damaging mistakes. By taking this online class, you are cultivating the knowledge and skills for a more controlled and less vulnerable future. These are the most commonly made mistakes you can avoid as a first-time homebuyer.
1. Getting the wrong or less-than-optimal mortgage product –
The world of home buying revolves around finance. You can find every type of mortgage products for nearly every type of home purchase out there. And when it comes to buying a new home, choosing just the right one for your budget and your needs can be really confusing. The more you know about how mortgages work and how to not get blinded by the fancy words and extravagant promises before you avail of one, the better chance you'll have of choosing exactly what suits you and your family. And a homeowner needs to have the right type of information to make these choices. This is why this class is so highly recommended. You will learn about all the different ways of confirming that a mortgage is exactly what you need.
2. Overspending on a house – The market for housing seems to always be increasing in value. But this doesn't mean that you have to settle for a surprisingly high cost for your preferred home. With this first-time homebuyers class, you will be given numerous tips to help you understand the market you are buying from, and whether or not it is far too expensive to buy.
3. Failing to acknowledge additional expenses – There are plenty of hidden expenses and charges when it comes to buying a new home. You can immediately get swept away by a seemingly perfect home for your budget, without realizing the additional bills you have to pay later on. The class will guide you on how to identify every aspect you have to consider when calculating the cost of a home.
4. Failing to have a home inspected by professionals – One of the most common mistakes first-time homebuyers make is failing to actually have their homes inspected by reliable professionals. A house can easily have hidden problems and issues that will haunt you once you have already moved-in. The best way to know that you are buying a house that is in its best condition is by having the right professionals inspect it. This class teaches you just how to go about doing this before you buy your home.
"This course has forced me to a level of honesty that I didn't know was possible. Thank you!"
M. Randolph Elizabeth, NJ
"This course is pretty much exhaustive as it details the nuts and bolts of the homebuying process. After completion, I felt confident that I can tackle the myriad of intricacies of home buying."
G. Belotindos Brooklyn, NY
"I appreciated how they explained the process of buying a home so thoroughly and defined the terms in easy to understand language."
D. Petalino Charlotte, NC
"The information was very helpful as a course. Even more so were the downloadable/printable forms."
A. Little Texarkana, TX
Financial security is the most important purpose of this class…
These common mistakes and failures can immediately become a financial issue as many problems you may encounter will require excessive spending on top of the cost of the actual home. The aim of the homebuyers class at Alliance Credit Counseling is to give you a specific guideline that will help you make a systematic way of making decisions, whilst at the same time, providing a comprehensive overview of the information you should be aware of before buying a new home. With the help of a handful of professionals throughout this class, you can definitely guarantee that you stay are on top and in control of all of your financial decisions.
Frequently Asked Questions about the First-Time Homebuyer Class
1. How long does the class take?
The class content is the same as a HUD-approved in-person class or workshop, and those usually take eight hours.
Frequently, individual students progress faster. Because it is online, and you are not in a group, you probably can complete it in considerably less than eight hours. If you are familiar with some the content, learn more quickly, answer tests faster, it will take less time. In any case, it will take a minimum of four hours.
2. How long do I have to complete the class?
There is no time limit. You can stretch it over an extended period, or do it in one day. We recommend you complete each topic chapter in a short period. Some complete the class in one day, and many within one week. You are free to go back again and again as you progress through the process.
3. Does the class have tests?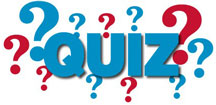 Yes. As standard in many education classes, you are evaluated about your level of knowledge prior to starting a particular topic. This is done to measure how much you've learned in the class. As a tip–it also lets you know what you will be expected to learn from the topic material.
"I believe the course was excellent and very informational. The thing that I liked the most was that the quiz questions were given throughout the course and while the answers were still fresh in my mind, rather than waiting until the end the course for the final exam. This way no one panics before the final for the fear of failing."
J. Hampton Peoria, AZ
The tests are not timed. You can take the tests repeated times–in fact, we encourage it. If you don't pass, or you want to get a higher score, you can review the topic material again. You do have to have a passing score to achieve certification.
4. Can I access the class repeatedly?
Yes. It is free to access over an extended period. That way, if plans change or are delayed, you can resume and review the class content at any time.
5. How can I get a class certificate of completion?
You can get a HUD-approved agency first-time homebuyer class certificate by fully completing the course, passing the tests, and having an interview with one of our certified advisors. Our advisor will review your course completion, test responses and scores, and data that you've input, to verify your completion. Then you will need to pay our standard fee of $65.
"It was very reassuring and worded to where everyone could understand it."
J. Epling Danville, WV
"This course was very informative and easy to follow. I learned a lot more about the questions I had regarding closing costs."
S. Russell Peoria, AZ